League Of Legends Betting
Sites & Betting Guide
League of Legends is one of the oldest and most popular esports in the world. The game was released over ten years ago and currently has a player base of over 100 million. Due to its popularity, it's only natural that a lot of esports fans enjoy LoL betting as a hobby. Whenever league or tournament matches take place, the best LoL betting sites provide numerous esports betting opportunities for all those who want to spice up their viewing experience.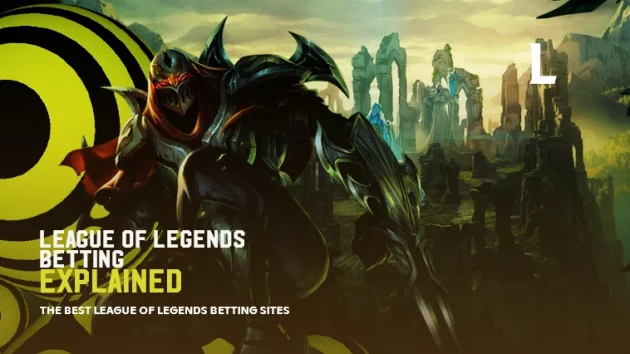 In this League of Legends betting guide, I will take you through the fundamentals of LoL betting and provide insights into what it means to make use of your esports knowledge as a bettor, with the purpose of making money.
Best League Of Legends Betting Sites
The following is a list of  our procured League Of Legends Betting site that we trust.
How to Bet on League Of Legends
League of Legends (or LoL) is a MOBA game, which basically means that it's a mixture of RPG and RTS elements. Think StarCraft 2 + Diablo 3, and you'll quickly get the idea. If you want to bet on LoL, there are multiple LoL betting sites that can provide you with a safe way of doing this.
All you need to do is sign up, get your welcome bonus and start betting. That's the simple part. But how exactly do you build a LoL betting system that will allow you to bet more intelligently? Casual LoL betting is sure to be fun and really make your tournament viewing experience much more intense. But it's not enough. In the long run, if you want to bet sustainably and actually win your bets often enough to have fun while you're at it, you need to learn as much as you can about the game itself, about the professional scene and about esports betting in general.
Key Features of a Good League Of Legends Betting Site
LoL betting sites usually provide great security and a guarantee that you won't get scammed. They are fully regulated and simply cannot afford to cheat in any way. Because of that, esports betting is very safe these days, and the real features that you must search for are not related to this issue.
Here are the top 3 things that you must search for when choosing a LoL betting site.
Proper LOL Betting Tournament Coverage
The last thing you want is an operator that only covers a few leagues and the two biggest League of Legends tournaments of the season: Mid-Season Invitational and the League of Legends World Championship. If you're going to bet on LoL, make sure you use the services of an operator who is serious about LoL betting. Ideally, they should cover the four big leagues: Korea, North America, Europe and China, as well as all the important LoL tournaments throughout the season: Rift Rivals, MSI etc.
If an operator covers all of these leagues and events, then you can move on to step two of the selection process.
A Wide Variety of Betting Odds
It's one thing to have the possibility to bet on a match-winner and it's another thing to have numerous betting options for each match. As a LoL bettor, what you're looking for is depth or variety for every single match, as well as making sure that you are making use of high League of Legends betting odds. Besides the standard option, you also want to be able to place a handicap bet, a game event bet and so on. This allows you to specialise in making certain kinds of bets and become very knowledgeable about the teams' statistics in that respect. Some teams prioritise dragons. Others play around different objectives and prioritise destroying towers ahead of their opponent.
Patterns in playstyle can be identified quite easily simply because the match replays are available at all times. So you can do a thorough investigation on every team from a league such as LCS or LEC and take note of every important pattern that you spot. Then, you can simply make use of this knowledge when placing specialised bets on matches from that league.
Specialised bets include the team to kill the first Barron, the first to destroy the first Tower, the team to destroy the first Inhibitor and so on.
Live LOL Betting
And finally, the last thing you are looking for is a live betting option, preferably with a live stream attached, so that you may watch a match and place bets in real-time, depending on the trends that you spot. For MOBA games, live betting is the easiest way to make a lot of money. Especially if you understand the professional scene and the game itself.
Knowing ahead of time that team A is much better than team B, you can predict snowball effects, comebacks, and a lot more. And when you have access to live betting, you can simply orient yourself on the fly, carefully assess each situation and then place your bet. This is so much better than placing your bet ahead of time!
The Most Important LOL Betting Leagues and Tournaments
There are four big leagues and four big tournaments in a season of LoL. And the leagues take place twice. Let's take a look at all of them below.
LOL World Championship Betting
The League of Legends World Championship takes place once every year and brings together the best 24 teams in the circuit. It lasts for a total of around 6 weeks, but with pauses between the various stages. Given its long duration and the large number of teams involved, LoL Worlds is one of the most important tournaments to follow as a LoL bettor.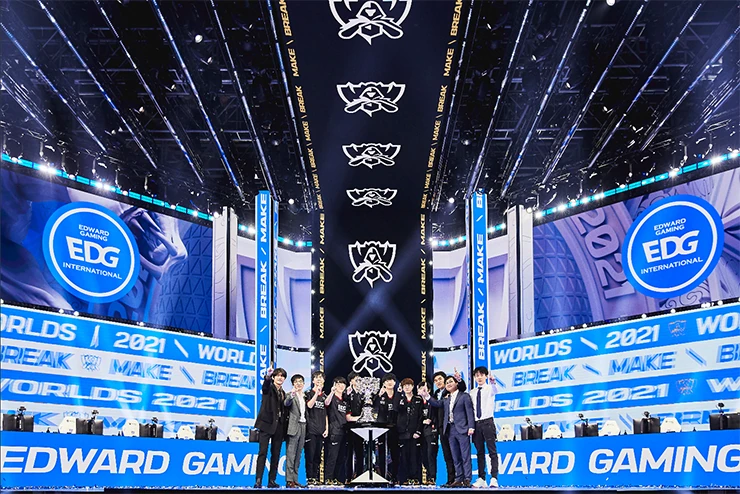 Mid-Season Invitational LOL Betting
This is another big event that brings together 13 of the world's best teams. From the number, you can probably tell that it's one team from each of the 13 LoL leagues.
MSI provides numerous LoL betting opportunities and lasts for almost three weeks. In 2019, the tournament had a prize pool of $1 million, which makes it the equivalent of a CS:GO Major in that respect.
Rift Rivals NA VS. EU
This is a relatively small tournament that features the best teams in Europe and North America. Its whole goal is to assess the strength of these teams in relation to each other and give the community something to talk about. After all, many LoL fans are from Europe and North America, so a rivalry between these two regions is something that's guaranteed to create a lot of buzz in the community. However, the event itself is not that spectacular: $75,000 in prizes and just several competitive days in total.
Rift Rivals LCK VS. LPL VS. LMS VS. VCS
This tournament is just like the one mentioned above. However, it is slightly larger and provides more decent esports betting opportunities.
Apart from these four tournaments, there are four leagues worth following. Of course, if you're really into LoL and all of its aspects, you could potentially watch any of the 13 leagues. But these are the biggest and most important.
Bet on LEC
This is the European league, and it includes teams like Fnatic and G2 Esports.
Bet on LCS
This is the North American league, and it has competitors such as Team Liquid and Cloud9.
Bet on LCK
In South Korea, which has been historically one of the best leagues in the world, you'll find teams such as T1 and Griffin.
Bet on LPL
And finally, in the Chinese league, you'll find the likes of Invictus Gaming.
Did you like what you saw? If you want to learn more about betting on other games make sure to check out our Dota 2 Betting Guide, our CS:GO Betting Guide & our OW Betting Guide!