Rainbow Six Siege Betting
Sites & Guide
Rainbow Six Siege is a multiplayer tactical shooter developed by Ubisoft and released in 2015. It's also quite a successful esport, with a well-established player base and professional scene. Because of this, R6 Siege is part of the standard esports betting offer on most of the top esports betting sites. In this article, we will give you a brief overview of the game and the basics of Rainbow Six Siege betting.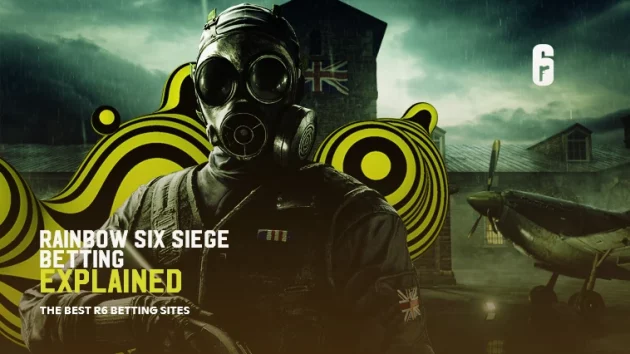 How is Rainbow Six Siege is played
Rainbow Six Siege is a first-person shooter type of game, similar to Counter-Strike: Global Offensive. However, it's well-differentiated within the genre and has a unique flavour that has made many people prefer it over other famous titles such as CS:GO, Call of Duty, and Overwatch. At any given time, there are over 100,000 concurrent players on the game's servers, so you can be certain that this is not one of those games that get played for a while, and then they die. Rainbow Six has a long history and has been growing steadily, having a solid player base these days.
Rainbow Six Siege is played in a team vs. team format, with 5 players on each side. These players get to choose from a wide variety of operators (around 45) and each operator (or soldier) has his own customized gear. The game also has multiple maps that you must learn, adding to its beauty but also difficulty. This leads to highly complex gameplay mechanics that usually take years to master.
Best Rainbow Six Siege betting sites
How to find a good Rainbow Six Siege betting site
When searching for a Rainbow Six betting site to suit your needs, there are a few key things to consider. In this day and age, every esports betting site will offer you reliability, flexibility and an intuitive website. But you should be searching for more than that. These are some of the key things that differentiate a great R6 betting service from an average one.
A good welcome bonus
When you sign up on a rainbow six siege betting site, you want the bookmaker to give you as many free funds as possible. Especially if you intend to bet with regularity. The best bookies will double whatever you deposit the first time, up to a few hundred dollars.
Rainbow Six Siege live betting options
The greater your knowledge of the game and its professional scene, the more you'll want to be able to place bets while a match is taking place. Having to place your bet ahead of the game is limiting in a number of ways and does not allow you to get a read on the situation. In such cases you have to fully rely on your preparation. But if you can bet during a game, you can often read how good the two teams are relative to each other and make more accurate predictions.
Good tournament coverage
A betting operator that doesn't cover the most important Rainbow Six Siege events is of little use to you. Ideally, you want to sign up on an esports betting site that covers every single significant tournament and gives you multiple options for each match being played.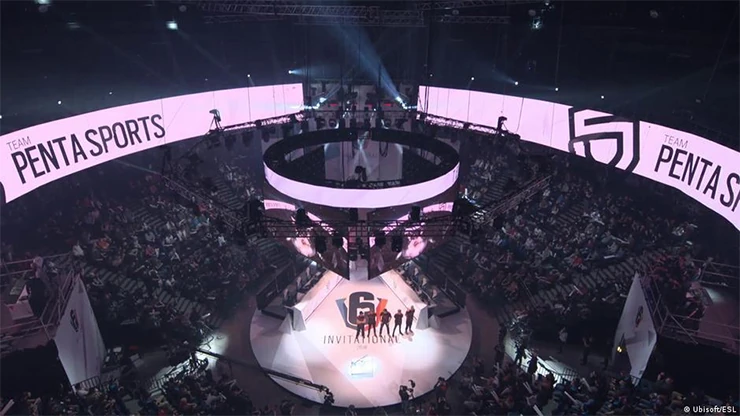 Ways to do Rainbow Six Siege betting
The first thing you need to do is decide how serious you want to get involved in Rainbow Six Siege betting. Most people enjoy watching professional games and bet on the game simply to spice up their viewing experience. That's absolutely fine. But if you want to bet consistently and in a more serious way, you need to develop your own esports betting system and learn everything you can about R6's professional scene.
Anything that's done in a thorough and systematic way is almost guaranteed to produce superior results. It's one thing to place a bet based on what you feel is gonna happen and it's another thing to research the teams, their statistics on every map, their past encounters, their recent roster changes and so on. As a general rule, the more information you have at your disposal and the better you get at evaluating it, the better you'll do.
Ideally, you should follow industry news and really keep an eye on the big teams, as well as their individual players. Twitter is always good for that, as most esports athletes are active on that platform. Furthermore, every new patch is almost guaranteed to change the meta and this usually leads to changes in the strength of the teams, relative to each other. If a particular competitor favors a given strategy and that strategy gets nerfed by the latest patch, you can be pretty certain that their gameplay will suffer until they manage to adapt to the changes.
When it comes to the types of esports betting markets available for Rainbow Six, the best esports betting sites will offer you plenty of options. So you won't just get the chance to predict who will win a given match. As with other esports, a wide variety of bets is available to you and this allows you to specialize. You can learn everything there is to know about a small number of teams and then only bet on those. It's totally up to you.
Rainbow Six Siege betting opportunities
Betting on Rainbow Six Siege can be done whenever professional tournaments take place. To give you some perspective on this, in 2019 the game had two full seasons of Pro League, similar to what you see in League of Legends, a World Championship (Six Invitational) and another big event called Six Major. In 2019, this last event took place in Raleigh, hence the name: Six Major Raleigh 2019.
A season of Rainbow Six Siege lasts around 3 and a half months. So in total, you get around seven months of league matches plus a World Championship plus a Major. All this adds up to a lot of esports betting opportunities. If Rainbow Six is your hobby and you want to get into Rainbow Six Siege betting, you will have plenty of ways to get involved and put your esports knowledge to use.
In terms of how big Rainbow Six Siege events are, in 2019, Six Invitational featured 16 teams, lasted for one week and offered $2 million in prizes. Based on this, we can clearly say that R6 is an important esports that's expected to be around for a long time to come. Subsequently, if you get good at Rainbow Six Siege betting, you will benefit from that skill in the long run.
The Rainbow Six Siege World Championship usually takes place in February. As for the leagues themselves, they generally last from January until April, and from June until October respectively. During this time, matches take place with great regularity in no less than 4 regions: Europe, North America, Latin America, and Asia Pacific. Based on your preferences and timezone, you can follow the regions you enjoy the most.
What R6 teams to bet on
In 2019 and 2020, some of the best teams have been G2, Empire, Evil Geniuses, Natus Vincere, DarkZero Esports, Spacestation Gaming, and Ninjas in Pyjamas. However, you should always keep an eye on the pro scene and decide who the best teams are based on the most recent results and roster changes.