The Betway Esports internet betting choices are at the vanguard of a host of new e-gambling sites. These new websites were explicitly designed for online and internet operations. They have incorporated user-friendly technology to ensure your experience is straightforward, fast, and without any hassle. This review has the aim of providing you with the knowledge needed about the Betway Esports platform, including a Unique Introductory Offer available to New Customers!
New Betway Esports user introductory offer
Any new customers will be given a bonus of £30 bet on joining. On depositing a minimum of ten pounds (£10), you will receive a bonus of the same amount as that you used to open your account, and it will cover up to thirty pounds (£30) maximum. What a great welcome handshake from this new and exciting website for esports bettors!
On confirmation of your initial account funds being received, you can spend your bonus to lay a one-off wager at the same rate as your deposit's amount. However, this wager needs to be activated within seven days of the joining bonus having been allocated to your account. Betway automatically removes bonus bets from accounts after seven (7) days. Users can lay their bonus as a one-off wager with 1.75 odds plus above. You can lay system wagers at 1.40 or more odds.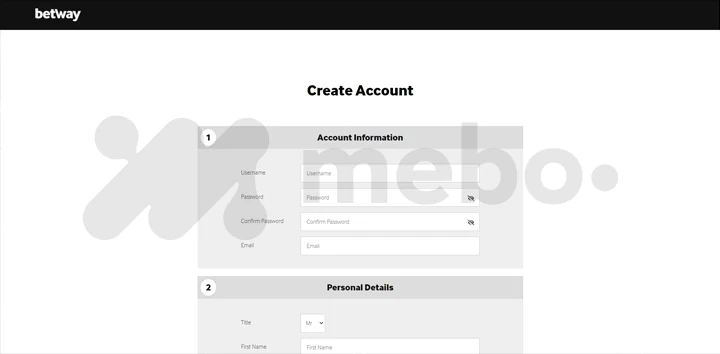 Betway Esports review rundown
What bets are allowed?
Our review discovered their gambling choices to be ahead of their rivals. There are plenty of choices Wins, Handicaps, Draws, Totals, Double-Chance wagers, and plenty of others.
At Betway Esports, there is an offering of bets with unique features and multi-bets too. They also have a choice to lay a five-fold-plus accumulator covering any Esports competition. If one of the selections you've made isn't successful, you can claim it as your bonus bet and cover your loss.
They provide the opportunity as well to benefit from special odds on specific wager combinations. These allow you to lay a wager within esports betting markets and get your payment paid back to you at enhanced odds. The result is you get a greater amount of money returned than you would have at the original esports markets odds – that is if your choice on betting markets is a winner!!
Games you can bet on at Betway Esports
First impression
They're establishing the standards as far as esports betting goes. Their inclusion of NiP's branding within the CSGO game is an example of their creative approach.
Of course, other esports betting site reviews might miss the innovation and merely pay attention to the wager choices. On all fronts, they appear to be forging ahead, raising the required levels of performance for their competitors.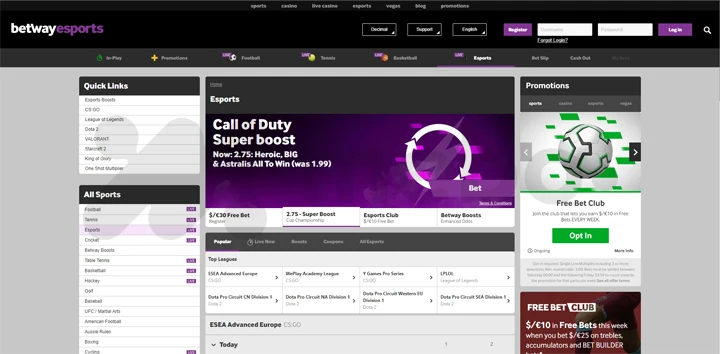 Betway Esports CS:GO slot
A CS:GO game option is offered by the Betway Esports team. It is a homage to the well-known and liked grouping known as Ninjas in Pyjamas (NiP). Our review discovered that the CSGO slot is only one of several projects through which they aim to bring Esports closer together with casinos.
Depositing and withdrawal of funds with Betway Esports
No review would be complete without investigating the mechanics of funds transfer and also removing it. With Betway, it is incredibly straightforward to transfer in and take it out.
Below are the cash depositing and withdrawing choices you have available as a customer:
Betway Mobile App Betting Options
Betway Esports have produced an array of mobile device applications so that using their service is convenient, free of any hassle, and straightforward to make your esport betway bets. Their apps are downloadable from the usual app stores and also get on their website.
The app has a bespoke Esports section. It is free from Apple for iPhone users, or from Google's app store for those customers on Android devices.
Betway's origins
The original company behind Betway Esports started in 2006 intent on offering a sportsbook site. Early success led them to diversify into online betting activities such as poker and several other casino games. Betway's ability to adapt and be innovative resulted in them becoming leaders in their field.
Their popularity is partly explained by the extensive choices their customers have. Fans of Esports, in particular, enjoy the prominence given to their sport. They also have simple access to the other betting choices on their website.
Betway Esports – parent company
Betway's roots are in the internet gambling explosion of the early part of the millennium. It's a private company, set up in 2006. Then, the original concept was to provide a sports gambling service. Since launching, they extended their offer to other online and internet gambling choices.
Betway Esports is operated exclusively online, and its licenses cover the following countries:
Denmark
United Kingdom.
Belgium
Germany
Malta
Italy
Spain
Head offices are located in Malta and on the island of Guernsey, with satellite offices in South Africa (Cape Town) and the UK (Isle of Man and London).
The UK's Gambling Commission issues operator licenses for Betway Esports in the UK, while elsewhere it is the responsibility of Malta's Gaming Authority.
Its key company officers include the Chief Executive Officer Richard Akitt, and Chief Financial Officer Anthony Cassar.
Betway Esports review – summary
Users enjoy a broad and exciting array of betting choices available online and internet. There are only a handful of companies that offer a whole area of their betting website exclusively for Esports competition, and Betway is one of them.
Conclusion
This review concludes that Betway Esports is among the best online and internet sportsbooks. Their combination of a broad array of choices of mainstream gambling choices, free bets, dedicated Esports gambling area, and a continuous strive for innovation results in Betway being our top pick for online and internet gambling.