COD Betting & Call Of Duty
Betting Sites Guide
CoD betting is one of the latest addition to the esports betting scene! In this betting guide, I will take you through the basics of what it means to bet on Call of Duty and how you can do it effectively. Call of Duty is a team-based FPS shooter similar to Counter-Strike: Global Offensive and other titles in this genre.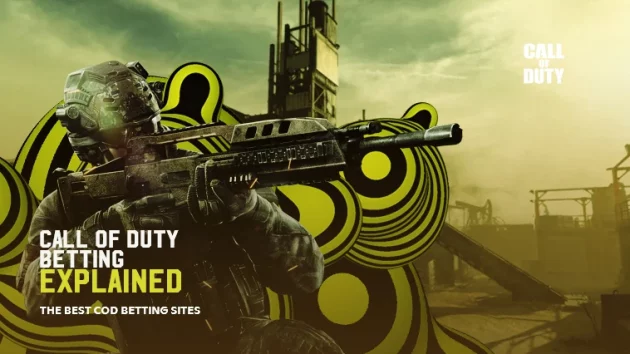 The Best Call Of Duty
Betting Sites
Here's a list of some of the best esports betting sites that offer odds on Call Of Duty, most notably, the Call Of Duty League!
COD Background; Details & History
Call of Duty has been around for a long time. nineteen years to be precise. In total, the franchise has sold around 300 million copies. But the game did not become an esport until 2006. In recent years, CoD has turned into a highly successful esport with multiple tournaments and leagues per year. These events offer prize pools of millions of dollars, and that in turn allows the best players to do this professionally. With more and more people going pro or creating professional organizations, the game gains popularity and that strengthens the pro scene.
Because of its solid professional and massive player base of around 30 million, Call of Duty Warfare (the latest version of CoD) is now one of the pillars of esports. This means that if you want to engage in esports betting and specialize in betting on Call of Duty, you can do so without any fear that the game might die out in the near future. This title has proved its qualities and beauty over the years and it's almost guaranteed to be around 5-10 years from now. If anything, its player base will grow in time, simply because esports is gaining new fans each year.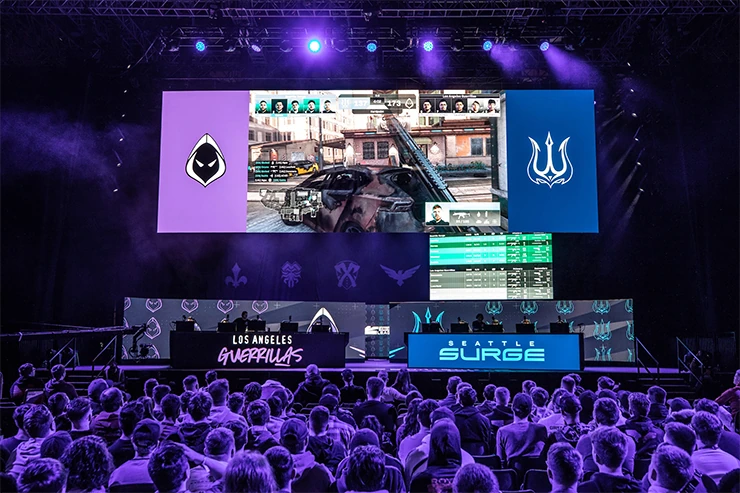 How To Bet On Call Of Duty
If you want to bet on Call of Duty, you can do it very simply. Just create an account on one of the best Call of Duty betting website, confirm your identity, make a deposit, get your welcome bonus and start betting. The process is similar to the one you'd use for sports betting.
Most Call of Duty betting sites will offer you two ways of betting on the game: standard betting (ahead of the match) and live betting (during the match).
Standard COD Betting
This form of betting is very basic. All you need to do is pick a match and bet on one of the teams. You can bet not only on who will be the winner but also on smaller things such as the first team to get to a certain number of rounds. Like CS:GO, Call of Duty Warfare is a game in which the teams need to plant the bomb at one of two locations, A and B. One team needs to do the planting, the other needs to defend those locations and prevent the bomb from exploding. So as you might imagine, there are plenty of CoD betting options related to these in-game events.
Standard Call of Duty betting doesn't require you to prepare, but you should do it anyway. As with anything else, preparation will improve your success rate by a lot. Sometimes, a team will make an important roster change right before a match. Knowing about this change will allow you to understand that the team is now weaker than it would have been in its standard formation. If you would have bet on it prior to learning this information, now you might decide to bet against it and take advantage of what you've learned.
Live COD Betting
Live betting is best enjoyed while watching a match and having a solid understanding of the game itself. If you're a CoD player or have been watching professional tournaments for long enough to know exactly how things work, then you might want to use your ability to correctly assess an in-game situation and place a bet at that very moment, when the revelation hits you.
In addition to standard CoD betting, live CoD betting demands that you know the game and its professional scene. For standard betting, even if you perform nothing more than statistical analysis, you can get away with a lot. But for live betting, if you don't know what you're betting on, chances are high that you'll make bad mistakes.
How To Find a Great COD Betting Site
Many esports betting sites offer Call of Duty betting opportunities as well. When it comes to security and reliability, every important Call of Duty betting website offers that these days, simply because they're fully regulated and absolutely have to. Furthermore, it's in their best interest to offer clients an exceptional service. If they acquire a bad reputation, fewer people will want to deal with them. And just like in other industries, the competition is waiting for them to make that mistake.
Needless to say, a great CoD betting site offers more than the minimum you'd expect. It offers a generous welcome bonus, proper coverage of the Call of Duty professional scene and a wide variety of betting options for every single match. Ideally, you should also have the possibility to engage in live betting, especially if you're very knowledgeable about the game or like to bet on it while watching pro games, in order to spice up your viewing experience.
The Call Of Duty Professional Circuit
Knowing about the various types of CoD tournaments and leagues allows you to know ahead of time what opportunities will be available to you and when.
The Call of Duty circuit, also known as the Call Of Duty League, usually lasts from the end of January until August. In total, it features 12 teams and many different matches that you can bet on. This season, in 2020, there might be all kinds of delays and cancellations of matches because of the COVID-19 pandemic. But assuming this situation won't last for years, you'll find the CoD pro scene highly reliable and action-filled. during the first half of the year.
How To Get An Edge at COD Betting
If you want to get good at Call of Duty betting, you need to do two things:
Analyze The Pro Scene
Study the game and its professional scene, as thorough as you can. Take each of the big teams and analyze its past, evolution, players and so on. Luckily, CoD only has around a dozen different teams that you need to look at, so the research takes just a fraction of the time it takes for other games such as CS:GO. The game itself is also an important subject to study, especially if you enjoy live betting. If you're only interested in standard esports betting, knowing the teams and being up to date with the latest results and player transfers should be sufficient.
Develop Your Own COD Betting System
When you bet in a rational and calculated manner, results tend to be better. That's because you avoid taking huge losses in a single bet and learn how to be an effective grinder. The thing about betting is that you get to choose your bets. Out of the multitude of betting options that arise for each tournament, you can pick exactly those that suit you best. And if you have a system in place, you can take advantage of the best opportunities that come your way.