Dota 2 betting odds used to be a rare site around 4 years, but with the massive growth of the esports scene every good traditional sportsbook and esportsbook out there are now offering players the chance to place wagers using Dota 2 odds. With great tournaments being held by Valve, Dota 2 fans can have the opportunity to enjoy the scene practically every weekend, and with this comes a chance to make some money if the right bets are placed on the right Dota 2 betting odds.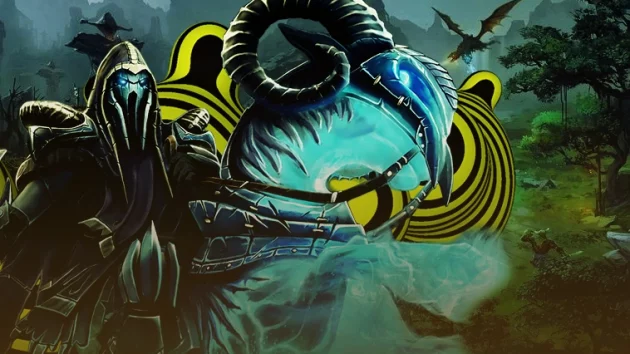 Upcoming Dota 2
Match Betting Odds
Below you can find a list of Dota 2 betting odds for upcoming competitive games. Compare the odds between the different best operators to get the most out of them!
With the current average of 750k active players at a time, Dota 2 is here to stay. We've heard quite a lot of speculation over the years that Dota 2 is not what it used to be, and that the game is slowly dying, however, the stats tell us something different. Furthermore, the argument can be supported by the community's The International contribution, which peaked to $38.4 million for the International 10. That's not something any other esports title can boast about out there.
---
What are Dota 2 Betting Odds?
Dota 2 betting odds show us the probability of an event coming true. Whatever the event, you can place your money on the Dota 2 odds, and if it comes true, you make money for predicting the outcome correctly. To give a simple example, let's say you're watching The International's final, in which OG are facing off Team Liquid. Since OG are the favourites, the odds on OG would be lower than that of Liquid's, as based on stats, the event of them winning the series is more probable.
In this case, OG would have the odds of 1.25, and Liquid would have the Dota 2 betting odds of 2.00. If you wager 10$ on OG, and they end up on winning the series, you would make 2.50$ profit ($10 wager * 1.25 odds = $12.5 returns). On the other hand, if you place your wager on Liquid, you could make 10$ profit ($10 wager * 2.0 odds = $20 returns), but the probability of that happening is much lower.
---
What are the different Betting Markets?
The different markets are what makes Dota 2 betting fun! If you keep a close eye on the different Dota 2 betting markets out there, and their respective Dota 2 betting odds, you will most likely start making profits. These markets are different events that you can bet on. Some of them are Dota 2 specific (such as the first team to kill Roshan), and others are shared with other esports titles (such as Map Handicap).
In this guide, we'll be giving you a good idea of what these markets are, and what you need to do in order to increase your chances of predicting the outcome accordingly.
Match Winner
This type of bet refers to who you believe will win the match (or series). The example given above with OG Versus Team Liquid uses the Match Winner market.
First Blood
Dota 2 betting odds on first blood are usually quite high. Here you will try to predict which team, or sometimes player, will get the first blood in a map. If you do some research, and knows the teams well, you have a high probability of predicting this one. If you follow an aggressive team or player, chances are that they will in fact get the first blood.
Total Kills
Total kills are tough to predict, and our opinion would be to stray away from them. Predicting the exact number of kills is virtually impossible, and that is why the Dota 2 odds would be set extremely high. On the other hand, there are markets which would allow you to predict an approximation of total kills, such as over/under 30, which is much easier to predict based on the teams that are playing.
To Destroy First Tower
Much like the first blood above, odds on destroying the first tower are relatively high, and not too difficult to predict if you know the teams are playing well enough.
To Kill Roshan
Here you will be betting on who will kill Roshan first. These stats are out there, which makes placing your money on these Dota 2 betting odds relatively safe. Some teams give priority to taking towers, while others take priority in killing Roshan, and based on these stats, you can place a safe bet.
Map Duration
The map duration market refers to how long the map will take timewise. More or less than 30 minutes? This once again depends on the teams you're watching. Some teams like to play a scaling comp, which elongates a game, while others prefer to go with an early game comp, thus having the possibility of closing the game much faster.
First Kill
This is another term for First Blood, and the Dota 2 betting odds are usually the same.
Kill Handicap
The handicap concept is quite common in the gambling industry. Practically here you will be predicting who will get the most kills while applying a handicap. If for a game a team has a +5 kill handicap, it means that the team is virtually starting the game 5-0 kills wise. If the real final score is 26-30 (against the team you placed the bet on) when the match is over, the +5 handicap is applied, and thus the final score would be 31-30. This way, you would cash out on your Dota 2 odds.
Total Roshans Slain
The total Roshans Slain market is also a tricky one, as you will be placing your money on a number which is difficult to predict. The odds would be high, but the chance of predicting this is quite low. We'd suggest staying away from this one.
Odd/Even Maps
This market is used when the series is not a Best of 1 (Bo1). Here you would be placing your money on whether a series will have an even or odd number of maps.
Correct Map Score
A relatively difficult one to predict, and as the name implies, here you need to predict the exact score. For example, if you bet that OG would have gone 3-1 in The International's final against team liquid, you would have cashed in big, as the Dota 2 Odds for this bet were quite high!
Total Maps
The total maps scored is kind of like the odd/even maps, as well as the correct map score. However here, you will not be predicting who will win, but just the amount of maps that will be played. If you say that a Best of 5 series will go to 5 maps, it doesn't matter which teams get the 3 wins, as you're just predicting the total number of maps.
Map Handicap
And here we have the handicap again. Dota 2 odds on map handicaps are rather profitable, as they could be easy to predict. Using our OG vs. Liquid The International example, if you place a +2.5 handicap bet on Team Liquid, you would have won the bet, as TL would have finished the series 3.5 – 3.0 in their favour. Map handicaps can either be in the positive or negative, and are usually -1.5, -2.5, +1.5, and +2.5 in the event that the series is a Best of 3 (Bo3).
Map Winner
As the name implies, here you will be predicting who will win a specific map. This highly depends on which side the team is playing, as some teams have a much better side than the other.
Race To Kills
With the race to kills market, you can cash out big as the Dota 2 betting odds are usually high. Race To Kills are usually first to 5, 10, 15 and 20 kills. Here you will be betting on who you think will get first to the number of kills you're betting on.
---
What are the different Dota 2 Odds Formats?
As per any other game out there, there are three formats for Dota 2 odds. As explained in detail in our CS:GO Odds Explained page, these are Fractional Dota 2 Odds, Decimal Dota 2 Odds, and American/Moneyline Dota 2 Odds.
These formats all share the same probability of a Dota 2 betting odd coming true, but the only difference is how they are shown. The best esports betting sites will give you the option to choose your format, so you can feel comfortable in making your picks.
---
DOTA 2 Odds Comparison
Apart from studying the stats to make valuable Dota 2 bets, you should take the different Dota 2 betting odds values provided by different bookmakers. For this reason, we created a Dota 2 odds comparison tool which shows you the best odds for a given match.
Our tool only shows odds from our trusted betting partners, and we plan to keep on improving it. Our tool also shows Dota 2 odds for upcoming matches, and we also plan to add other markets apart to the ML/winner market in the near future. So make sure to check back in soon in order to be able to find the best Dota 2 betting odds out there!
---
Different types of Dota 2 Betting Odds
There are two main types of Dota 2 betting odds, and we here we are not referring to the format of the odds. There are pre-match odds, as well as live odds. Let's go through the differences between the two below:
Dota 2 Pre-Match Betting Odds Explained
Pre-match Dota 2 betting odds are available before the match starts. Even though the match is not started yet, these types of Dota 2 odds can change quite drastically. This is because there might be some events that happen prior to a match, such as a player with an injury, a player who is benched, or the addition of a new player to the team. Prior to matches, a team might substitute a player to try them out, and betting providers might not update the odds to reflect this. This is why we would suggest that whenever you see something like this happening, be quick and place your bet, as the Dota 2 betting odds might not be updated accordingly, and you might win big.
For pre-match odds, be sure to check out our Dota 2 odds comparison tool to find the highest odd available for you!
Dota 2 Live Betting Odds Explained
Live Dota 2 betting odds on the other hand are available while a match is being played. These kind of odds are quite volatile, as they will change depending on the pace of the game. Furthermore, live Dota 2 odds might be blocked or closed when a team has a huge advantage over the other. For example, if a team killed Roshan multiple times, are leading in kills and are leading in towers, bookmakers will undoubtedly close the live betting odds, as the outcome would be too easy to predict.
On less known matches, however, this kind of this in not usually updated frequently by providers, so we would suggest staying on top of the odds and as soon as you see a team taking the lead, you place your bets there and then.
---
Dota 2 Odds Specials
Dota 2 betting odds specials are not so common. These types of Dota 2 odds can be found on the most prestigious tournaments, such as Majors and Premier events (such as The International). With Dota 2 Betting Specials you will be placing your money on events such as the Most Picked Champion, or on the other hand, the Most Banned Champion for an event. If you follow a tournament and the meta closely, you could cash in easily on these types of bets, as these sort of statistics follow certain patches, as well as a team's comfort picks.
Throughout the years of competitive Dota 2, there were some champions which are always picked/banned, such as Pudge, Lion and Juggernaut. On the other hand, champions like Chen, Visage and Lycan are rarely picked. A quick look at https://www.dotabuff.com/heroes/played can easily give a good idea of what the probabilities are.